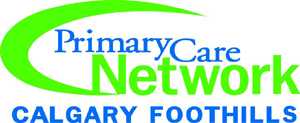 The Calgary Foothills Primary Care Network is a group of more than 450 family doctors who work with teams of other health professionals to offer patients the best in primary health care. Our PCN serves more than 379,000 patients in north Calgary and Cochrane.
Your family doctor leads a team of health professionals. These teams offer a range of free health services and are dedicated to connecting you with the care you need, when you need it. The team may include:
Health Management Nurse
Clinical Pharmacist
Registered Dietitian
Community Social Worker
Appointments with health team members are offered as an extension of the care you receive from your family doctor. Your doctor may suggest you meet with one or more members of the Health Team so you can discuss your health concerns in greater detail.
Our health professionals can help you:
Set achievable goals
Better manage complex and chronic conditions
Learn more about your health issues
Prevent illness